DJ IKANDI
Brittany was looking for a series of images to use in her marketing and online promotions. She came to the studio with her own king-sized candy props, gem-encrusted headphones, and turntable to produce a cohesive series of bubble-gum flavored promotional shots that could be used across the board.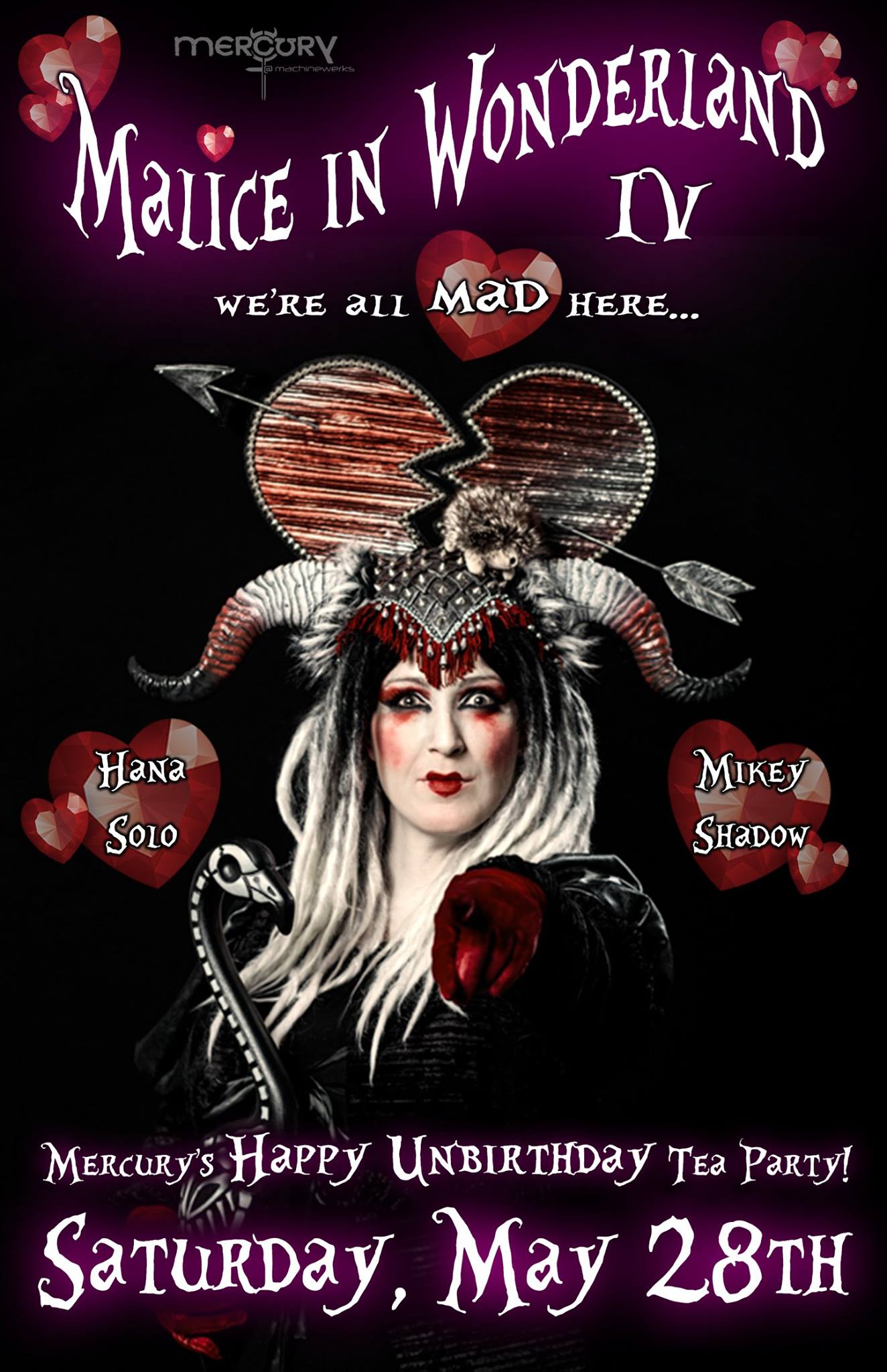 MERCURY THEME NIGHTS
DJ Hana Solo has an incredible costume game, and she also happens to host the longest-running industrial dance night on Capitol Hill. She wanted a series of images to promote her theme nights, and encourage patrons to go the extra mile for the sake of fashion.  In a marathon studio session, she put her considerable makeup skills to work. We covered the major themes for the year, including her once-a-month "Caturday" night, where she collects donations for local no-kill animal shelters.
Three of the "Malice in Wonderland" images were included in a Starfish Studios retrospective show that toured five different art spaces around Seattle.
THE GRAPES OF RAD PODCAST
Even podcasters need to get in front of the camera sometimes. Aaron, Nick, and Genevieve (The Grapes of Rad) came by to capture some Grape flavor to add to their website, podcast listings, and social media. They injected their special brand of sass to the session, and now there is photographic evidence that the voices are indeed attached to real humans… horse heads notwithstanding.
MODULO MUNDI
Blaque needed visuals for his music project website, promo packets, and CD inserts. One quick studio shoot provided pictures that showed his quirky-yet-sophisticated personality, and a little creative backlighting in a dusty studio provided us with images that matched his album cover artwork.